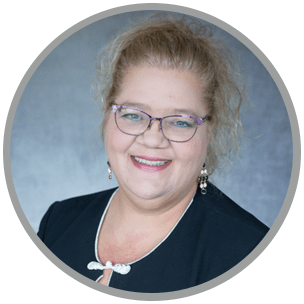 I was fortunate to be able to be with my mother while she took her last breath, hold her hand, thank her for my amazing life, and tell her how much I loved her. This last breath was at 2:42am, the exact minute during a 24-hour day that I was born (how amazing is that???). She was not only my mother, but also my best friend. As emotional of a moment that was, it didn't feel like there was time to process. Within 5 minutes after her last breath, that's when it began. The decisions. Oh, the decisions.
As sad as this all sounds, it is. However, there's more to the story. You see, Mom was prepared and had most of her affairs in order. We never really talked about it ahead of time. I always knew the important documents were in the lockbox in her spare room closet. She lived with my stepfather, Ray, whom she married when I was 12. He is like my second father, but Mom was his caretaker and handled many of the day-to-day affairs.
Fast forward to today and almost a year has passed. The whole process can feel very overwhelming at times. Bottom line, Ray is well taken care of and set up for life. However, it was a challenging road to get here. I wanted to share my story in hopes that it can bring to light some details that often go overlooked.
Initially, we had prepared the paperwork for me to become both my Mom and Ray's Health Care Power of Attorney months before she fell ill with terminal cancer. After her passing, I discovered that same paperwork in her desk, waiting to be signed. There's the first lesson here – do not put off tomorrow what you can do today.
After handling the decisions for taking care of Mom, then came Ray, the house, the car. Thankfully, Mom had a spreadsheet that she kept for her online logins and passwords. It's almost like she was looking out for me purposefully as there was a listing of bills to be paid with exact dates and amounts for the next 3 months. Mom died on a Friday. By Monday, I completed a Durable Power of Attorney that included all affairs for Ray. We then had to travel to their bank and to get the documents notarized, as well as updating all of their previously held joint bank accounts.
Next came the housing situation. Can Ray stay in the house, or do we have to sell? We had to sell. I could not be there daily, and he needed daily help. We looked into assisted living facilities. We obtained a realtor to sell the house. So many variables went into these decisions. The most important lesson I learned here was that even though you title a property into both spouse's names WROS (With Right of Survivorship), there is still a significant amount of red tape to get through before it officially is in the surviving spouses' name. Not to mention they lived in an adult community of mobile homes. So, now we're not really dealing with property, we're dealing with the Department of Motor Vehicles because technically speaking it is a mobile home. You see, if there is a mortgage on the property at the time of death, you cannot sell until the mobile home is titled in the remaining spouses name only. This was a very detail-oriented process that takes substantial time and energy to work through.
On to Ray's living situation.  He is a veteran and was in the service during the Vietnam War. Many people do not know about this, but there is a Veterans benefit which can be used if either the veteran or the spouse were active during war time, were discharged honorably, and cannot perform at least 2 of the 6 ADL's (Activities of Daily Living). Currently, this benefit for Ray is just over $1,500 a month.  There is a lot of paperwork involved and steps required before approval, but it is worth it for any family member or relative that is deserving of that not-so-advertised opportunity. I ended up using a service (American Veterans Aid) that cost $2,500 and they took care of the process for us.  What a find!  It can sometimes take up to a year to be approved for this benefit. However, it is retroactive back to the date of submission if approved.   This benefit, along with his Social Security benefit, allowed us to get him into an Assisted Living facility where he will be taken care of for the rest of his life.  We used a service called Oasis Senior Advisors and they were so incredibly helpful in finding the correct living situation for Ray, at no cost to us! 
Overall, there were so many decisions to be made, all while grieving. The reason why I wanted to share my experience is to help you understand how important it is to ensure your affairs are always in order. No matter what your age, situation, etc. As an only child, it was a very burdensome and stressful time. Thankfully, I have an amazing husband who was there to help me every step of the way and an amazing support system. I'm so blessed that my mom was able to "give me away" to my husband back in August 2020 when we got married. She left this earth with peace, knowing that I would be taken care of, and that I would take care of Ray.
Upon reflection, I feel like that is what we do at Alpha Planning for our Alpha family (our clients). We help guide them into retirement knowing they have a comprehensive retirement plan built to be prepared for these very contingencies. I get a very peaceful feeling each time we aid in the Alpha Planning process and knowing that our clients will be taken care of, no matter what life throws at them. The last thing you want to do while grieving is be forced into making big life decisions that you haven't previously prepared for. You should be able to spend time with your family and loved ones, celebrating life.